Port Wine Magnolias (Michelia figo) are commonly grown in many gardens and are a very good choice as hedges or screen plants. However, they are a beautiful shrub and can therefore also be found on their own in ornamental gardens providing a central focal point - so don't only think of them as a hedging plant.
Their flowers are quite small - you would not choose a Port Wine Magnolia for the visual impact of their flowers. However, the scent of their flowers is simply stunning and this is a reason why many people choose to grow this shrub. The scent is often described as being similar to a fruity chewing gum or bananas. 
Plant Details
Common Names:
Port Wine Magnolia, Banana Shrub, Banana Magnolia
Scientific Name:
Michelia figo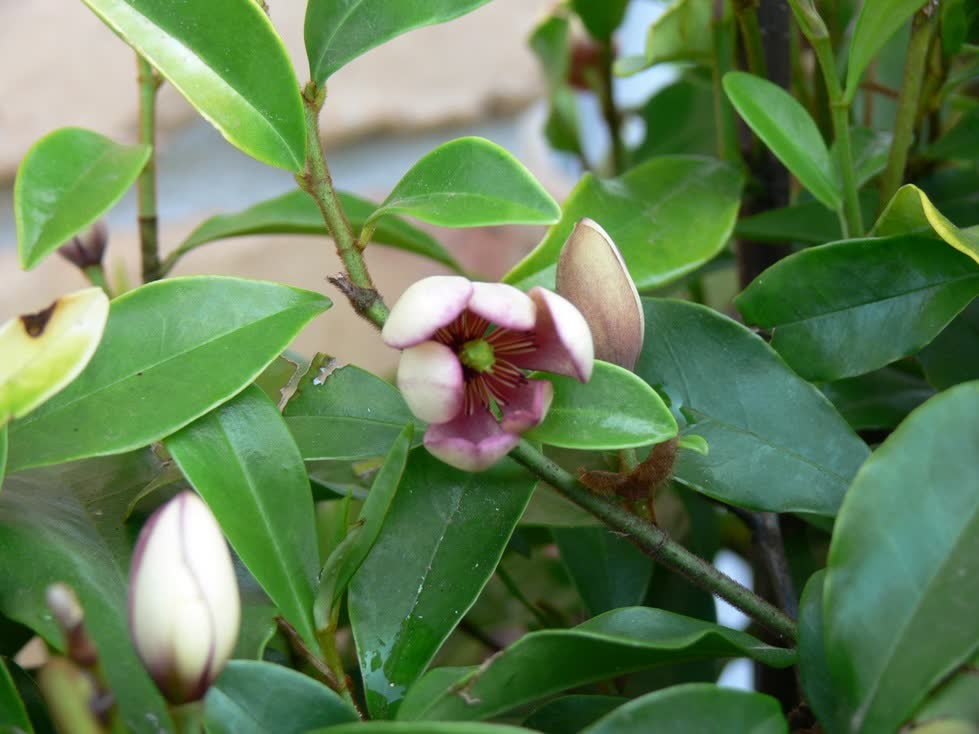 Plant Description
Port Wine Magnolias are evergreen and can grow to approximately 3m (10') tall. They originate from Western China and produce small purple-brown flowers mid to late spring. These flowers are quite small and have minimal visual impact, but do produce and a very heavy, sweet scent that is often described as being similar to a fruity chewing gum or ripe bananas.
Flowers grow on old wood, therefore making them excellent for hedges as pruning that removes new growth does not remove new flower buds.
Best Climate
Port Wine Magnolias grow best in frost-free zones.
Common Uses
Port Wine Magnolias make wonderful hedges and screens. Their dense leaf growth enables them to be pruned to shape easily.
Positives
Being evergreen and having a dense leaf growth makes them wonderful as hedges or screen plants all year round.

Very easy to care for.
Negatives
They are quite slow growing.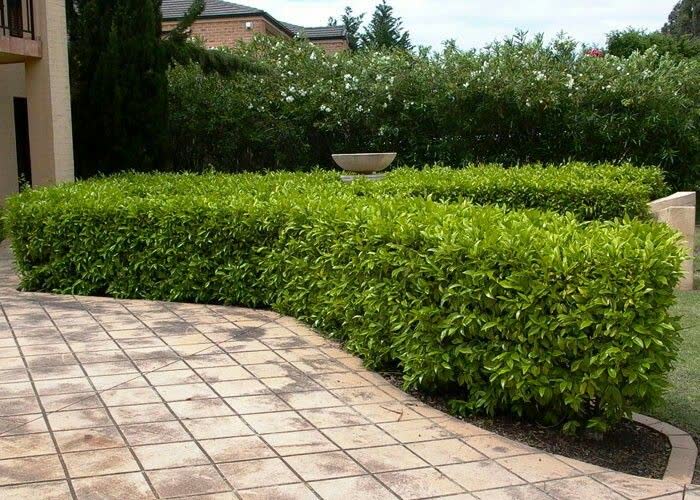 How to Care for Port Wine Magnolias
They prefer full sun, but can tolerate part-shade.

Soil should be well drained and enriched with organic matter such as compost and/or well aged manures.

Pruning after flowering (early summer) promotes new growth and the development of new flower buds.
Beyond this, they are very easy to look after and should need little other care.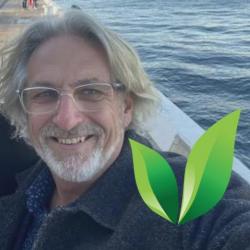 About the author:
Steven McLean
I am an educator and passionate gardener and traveler. Throughout my adult life, gardening has been my passion, therapy, drive and source of purpose. Even as a child I had an intrinsic interest in plants and a desire to understand what makes them grow.
I distinctly remember the moment this began - my family was on one of our regular road trips from Hervey Bay; Australia. We were driving past a field of sugar cane. Dad pulled the car over and we cut a couple of sugar cane stems and brought them home for a treat. To be honest, I didn't really like the taste, but I did want to try and grow it; and that is exactly what I did. It was then that my fascination, interest and passion for gardening and understanding plants began.
Fast forward a few years and I studied biological sciences and began what would be a 36 year career as a Biology educator. From this, I don't only love gardening, but I also love helping others learn about gardening. I am also always looking for new ways to develop my own gardening knowledge. I like to think I am truly a life-long learner.
Fundamental to my beliefs about education is that learning is often best done as a part of a community - learning from others, and helping others to learn. It is this type of community that I hope iCultivate will be for its members - a community of gardeners, keen to share their gardening knowledge and wanting to learn about new ways to garden - a community built on the love of gardening.