Are you used to having successful harvests but now have difficulty getting even a fraction of the garden productivity that you used to? Are you finding that pests and disease are a bigger problem than they used to be? One possible reason is that you are not practicing Crop Rotation.
In short, it is not healthy for the plants in your vegetable patch and therefore their productivity to grow the same or similar types of plants in the same area of your veggie patch year after year. Put simply, doing this diminishes specific nutrient types and accumulates certain pests - and remember; the less healthy a plant is, the lower its yield and the more susceptible to diseases it will be.
Basic Principles of Crop Rotation
In order to keep it simple, the following principles, if followed will help you to minimise the risks associated with unhealthy plants and their vulnerability to pests and various diseases:
legumes such as

peas and beans

are adapted to soils low in nitrogen - they do not deplete soil of its nitrogen. In fact they add nitrogen to the soil.
Leafy vegetables such as brassicas, lettuce, spinach and corn require a lot of nitrogen - grow them in a bed that had legumes growing in it the year before.

Root vegetables have less need for nitrogen. Therefore, grow them in a bed that has already produced the previous year's leafy vegetable crop.

Members of the solanaceae family (tomatoes, egg plant, chillis) are susceptible to nematodes. The longer they are grown in the same soil, the more likely nematodes will become a problem. Therefore, do not allow them to grow in the same soil for more than a year and then allow the bed to lie fallow for 12

months.
The included diagram illustrates a 6 garden bed system that you should find useful: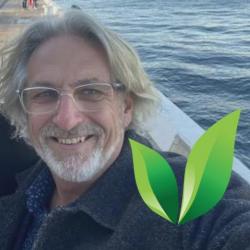 About the author:
Steven McLean
I am an educator and passionate gardener and traveler. Throughout my adult life, gardening has been my passion, therapy, drive and source of purpose. Even as a child I had an intrinsic interest in plants and a desire to understand what makes them grow.
I distinctly remember the moment this began - my family was on one of our regular road trips from Hervey Bay; Australia. We were driving past a field of sugar cane. Dad pulled the car over and we cut a couple of sugar cane stems and brought them home for a treat. To be honest, I didn't really like the taste, but I did want to try and grow it; and that is exactly what I did. It was then that my fascination, interest and passion for gardening and understanding plants began.
Fast forward a few years and I studied biological sciences and began what would be a 36 year career as a Biology educator. From this, I don't only love gardening, but I also love helping others learn about gardening. I am also always looking for new ways to develop my own gardening knowledge. I like to think I am truly a life-long learner.
Fundamental to my beliefs about education is that learning is often best done as a part of a community - learning from others, and helping others to learn. It is this type of community that I hope iCultivate will be for its members - a community of gardeners, keen to share their gardening knowledge and wanting to learn about new ways to garden - a community built on the love of gardening.