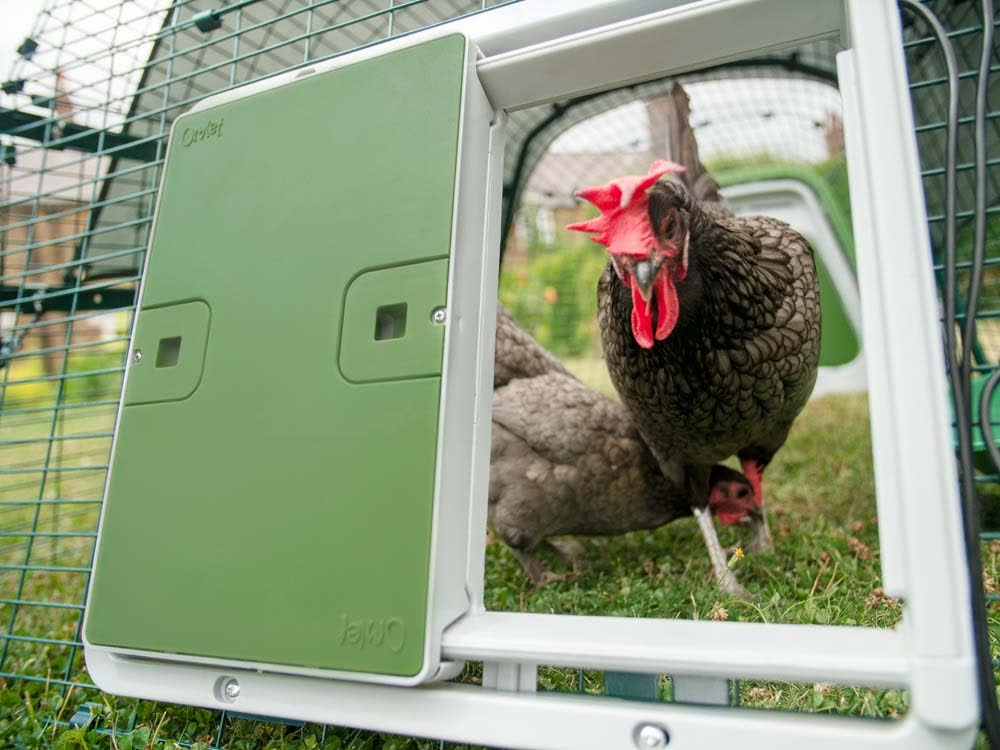 Sometimes it feels like facebook has been reading my mind; when the time was right, on my facebook feed appeared some details about exactly what I had been thinking for quite some time - an automatic chicken door for our chicken house.
In the end, we settled on the automatic chicken door by Omlet.
Here is why:
For us it was about two things:
Keeping our chickens safe


convenience
Keeping your chickens safe
Predators always need to be considered when you keep chickens. In Australia, predators can include animals such as;
Feral foxes and wild dogs.

dingoes.

Various birds of prey

Snakes

goannas

The foxes and dogs will access your chicken coop and make very short work of a lot of your flock. Other predators such as goannas and snakes will love nothing more than competing with you for the eggs and sometimes take a chicken.
Elsewhere in the world, you may have problems with predators like; weasels, bobcats, wolves and even racoons.
While sometimes, there is little you can do to prevent them accessing your chickens during the day, most of these predators will be active during the night - so keeping them out during the night will significantly reduce predator problems.
Having an automatic chicken door will take the stress out of ensuring that the door is closed after all the chickens have gone to roost, and that it is open in the morning to let them out to explore and scratch around. You don't have to worry if you are not home until late, or over-sleep in the morning - the door will automatically take care of this for you.
Convenience
We have found our automatic chicken door to be very convenient. 
It opens automatically in the morning and closes at night.

Assuming there is enough water and food available, we can go away for a few days and not have to worry about our chickens.
Which Automatic Chicken Door Did We Select?
After considering several options, we settled on the Automatic door by Omlet and couldn't be happier. There really has been no down side to this decision, so here are some of the positives:
It was very simple to install, I only needed some basic tools that most people would have around their own home. The most difficult part was cutting the hole in the existing wall.

It was very simple to set up. While there are multiple settings for such things as sun or light brightness, we decided to set it to open and close at set times.

It is battery operated. Just a few AA batteries. The instructions say that they will last 6 months. We have now had it installed 8 weeks and the battery level is still showing them to be at 100%.

The door is only large enough for one chicken to move through at once - the opening is no bigger than is necessary. Therefore, even in heavy rain, inside the chicken coop has remained fairly dry

Things to consider with your automatic chicken door
To be secure from predators, the chickens are locked in, so you will need to ensure that there is adequate water available for them inside your chicken house - don't only rely on a water supply outside the coop.
Also, we have found that you need to have a roof over the door in order to protect the area from rain. Soo after installing our omlet chicken door, we had very heavy rain for several weeks. Because the door was open during the day, with no roof over the door, inside the chicken house became very messy.
The following video gives you a good look at the Omlet automatic chicken door, or if you would like to read some the further detail or even perhaps purchase your own Omlet automatic chicken door, just click on the above link.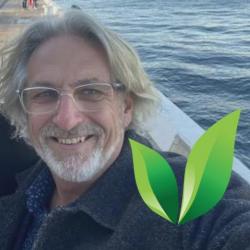 About the author:
Steven McLean
I am an educator and passionate gardener and traveler. Throughout my adult life, gardening has been my passion, therapy, drive and source of purpose. Even as a child I had an intrinsic interest in plants and a desire to understand what makes them grow.
I distinctly remember the moment this began - my family was on one of our regular road trips from Hervey Bay; Australia. We were driving past a field of sugar cane. Dad pulled the car over and we cut a couple of sugar cane stems and brought them home for a treat. To be honest, I didn't really like the taste, but I did want to try and grow it; and that is exactly what I did. It was then that my fascination, interest and passion for gardening and understanding plants began.
Fast forward a few years and I studied biological sciences and began what would be a 36 year career as a Biology educator. From this, I don't only love gardening, but I also love helping others learn about gardening. I am also always looking for new ways to develop my own gardening knowledge. I like to think I am truly a life-long learner.
Fundamental to my beliefs about education is that learning is often best done as a part of a community - learning from others, and helping others to learn. It is this type of community that I hope iCultivate will be for its members - a community of gardeners, keen to share their gardening knowledge and wanting to learn about new ways to garden - a community built on the love of gardening.