In South-east Queensland, we have recently had an unprecedented amount of rain. This rain has been not only large in quantity, but the time over which it has fallen has been significant. It may sound like an exaggeration, but it sometimes seems like it has been raining non-stop for several weeks. While this has been good in some ways (we are not connected to a town water supply), it has had a negative impact on our chickens.
Surprisingly, their egg production has been maintained, but I have been increasingly concerned about:
their ability to shelter from the weather




the increased prevalence of pests and diseases.

 
3 things to do to help keep chickens healthy
So what have I done:
continued to ensure that food is both fresh and dry




removed food scraps that have not been eaten




extended the roofed area of the run



It is my hope that the increased roofed area will provide a relatively dry area (outside the hen-house) that my chickens can shelter in during even the heaviest rain.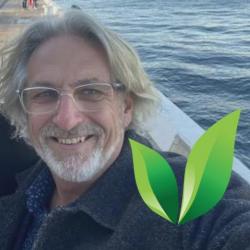 About the author:
Steven McLean
I am an educator and passionate gardener and traveler. Throughout my adult life, gardening has been my passion, therapy, drive and source of purpose. Even as a child I had an intrinsic interest in plants and a desire to understand what makes them grow.
I distinctly remember the moment this began - my family was on one of our regular road trips from Hervey Bay; Australia. We were driving past a field of sugar cane. Dad pulled the car over and we cut a couple of sugar cane stems and brought them home for a treat. To be honest, I didn't really like the taste, but I did want to try and grow it; and that is exactly what I did. It was then that my fascination, interest and passion for gardening and understanding plants began.
Fast forward a few years and I studied biological sciences and began what would be a 36 year career as a Biology educator. From this, I don't only love gardening, but I also love helping others learn about gardening. I am also always looking for new ways to develop my own gardening knowledge. I like to think I am truly a life-long learner.
Fundamental to my beliefs about education is that learning is often best done as a part of a community - learning from others, and helping others to learn. It is this type of community that I hope iCultivate will be for its members - a community of gardeners, keen to share their gardening knowledge and wanting to learn about new ways to garden - a community built on the love of gardening.