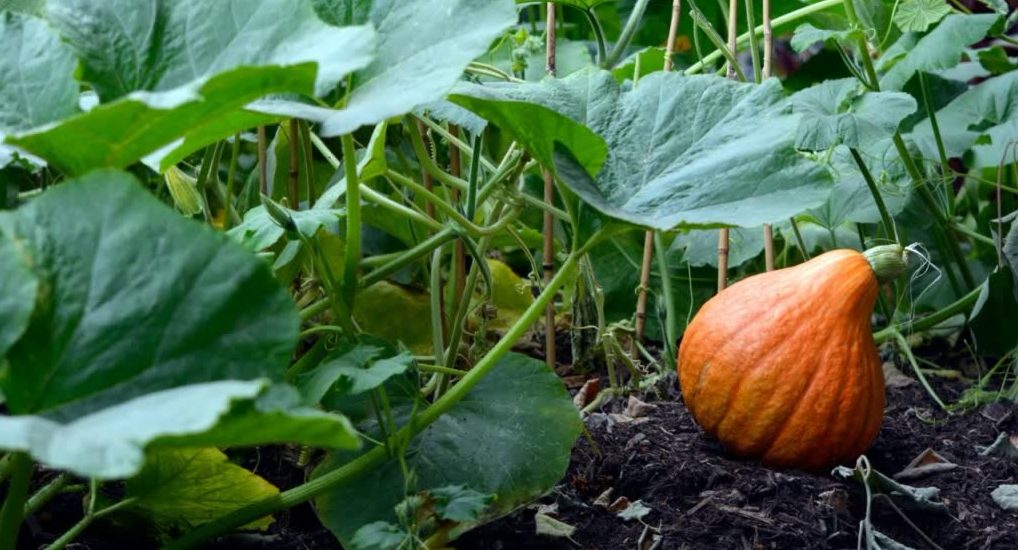 As winter draws near, it's time to think about vegetable gardening. Do you know you can enjoy homegrown vegetables from your garden amidst the chills of winter? Yes, you heard that right. All you need is to choose which vegetables are easy to grow, and those that can withstand even the coldest temperatures.
When you know the right garden vegetables to grow, you'll plant them at the right time for better harvests. So better put on your best gardening shoes and start working in your vegetable garden!
When is the Right Time to Plant Winter Vegetables?
If you're wondering how vegetables are grown, you should know that most garden vegetables can be seeded at different times for winter harvests according to the region and climate. Varieties like kales, brussel sprouts, leeks, winter cabbage, and sprouting broccoli can be sown during late spring or early summer.
Are you asking yourself, 'what vegetables can I plant now'? In early summer, you can plant the leafy crops such as parsley, chicory, chard, and land cress, which you'll harvest in autumn. They can extend into winter if you protect them with a cloche or fleece.
From late summer to early autumn, plant oriental salad leaves like mustard, mizuna, rocket or land cress, and corn salad for use throughout autumn and winter.
How to Grow Winter Vegetables
Garden vegetables are planted differently according to the region, climate, and crop variety as follows;
Some vegetables like leeks and brassicas need to be sown into seed trays, indoor pots, and cell trays before transplantation.

As for parsnips, you can sow them directly into the garden. They'll take a few weeks before they germinate. Salad plants can also be sown directly into the ground. But do it in summer. Before sowing, make sure the shallow drills are watered.

If you raised your seedlings in a greenhouse, you should harden them off thoroughly before transferring them outdoors. Ensure all the seedlings in the nursery have formed at least two or four pairs of leaves before you transplant them. As for leeks, they should be pencil thick.

When planting in summer, use your garden space well. You can sow the crops or transplant the seedlings in a garden that has been used earlier for potatoes or beans.

Water the plants regularly and hoe between the rows to free them from weeds.

Make sure all salads and leafy plants are well covered with cloches to protect them from frosts.
There's nothing as heartbreaking as finding the garden vegetables you worked so hard to plant being spoiled by rains or harsh temperatures. You can prevent this from happening by growing them in mini hoop tunnels, cold frames, polytunnels, or greenhouses.
There are other strategies you can use to protect your veggies, depending on your winter temperatures and climate.
Apply layers of straw and mulch to the planting beds to insulate soil temperatures and prevent pelting rains from soaking into the soil. You could also use floating row cover to defend the crops from frost, and you won't be wondering why vegetables are healthy anymore.
To Sum It Up
Despite the chilly temperatures, you can enjoy the best gardening opportunities that winter offers by planting your favorite hardy veggies. You'll get to enjoy bumper harvests when vegetables are in season as you transition to spring and summer.
So, what are you planting this winter? Comment in the comments section.
Bio: Archie was a builder for more than 40 years. Mainly after his retirement the enthusiastic electrical works in garden and writes for a blog Homemakerguide.com to keep himself occupied. His many years of experience can get you the right tool reviews whether it is a drill, welding machine or so. An impressive fact to note about him is that almost everything in his house is a representation of his skills made by his hands.
About the author:
Steven McLean
I am an educator and passionate gardener and traveler. Throughout my adult life, gardening has been my passion, therapy, drive and source of purpose. Even as a child I had an intrinsic interest in plants and a desire to understand what makes them grow.
I distinctly remember the moment this began - my family was on one of our regular road trips from Hervey Bay; Australia. We were driving past a field of sugar cane. Dad pulled the car over and we cut a couple of sugar cane stems and brought them home for a treat. To be honest, I didn't really like the taste, but I did want to try and grow it; and that is exactly what I did. It was then that my fascination, interest and passion for gardening and understanding plants began.
Fast forward a few years and I studied biological sciences and began what would be a 36 year career as a Biology educator. From this, I don't only love gardening, but I also love helping others learn about gardening. I am also always looking for new ways to develop my own gardening knowledge. I like to think I am truly a life-long learner.
Fundamental to my beliefs about education is that learning is often best done as a part of a community - learning from others, and helping others to learn. It is this type of community that I hope iCultivate will be for its members - a community of gardeners, keen to share their gardening knowledge and wanting to learn about new ways to garden - a community built on the love of gardening.