The Aloe Vera plant grows in practically every garden or pot. But do we utilise its full potential? 
Most people use Aloe for skin burns (it is the most effective treatment for burnt skin in the world), scratches or insect irritations. However the plant is believed to be capable of much more. So what do we use Aloe Vera for?
Drink it in smoothies
We once used just the clear gel in the leaf but now put the whole leaf along with other fruit and leafy greens and flowers into a blender to make morning smoothies. The clear gel is actually tasteless. The yellow sap right under the green skin is bitter, but does not affect the taste at all, and has a disinfecting quality.
Alternative medicine uses Aloe for all sorts of health ailments - it is good for the health of the digestive system by supporting good bacteria in the intestines and repelling parasites and worms. It reduces blood sugar and cholesterol.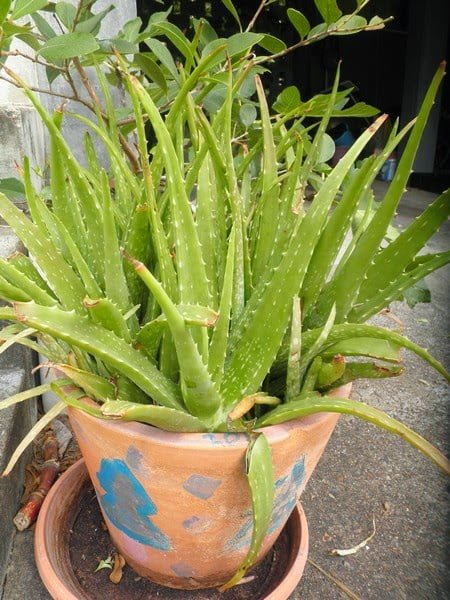 Skin moisturiser
It can be used on dry skin or after shaving. It's also good for skin and nappy rash as well as eczema. It provides healing for sun burn and scald burns and a cooling effect. It also mitigates blisters.
Toothpaste
Take an Aloe Vera leaf, cut it lengthwise down the middle and scoop out the clear gel which is tasteless. Add bi-carb soda and mix it well. The ratio of Aloe gel to bi-carb soda is approximately  3:1. If you want a bit of freshness, add chopped mint leaf into the mixture. You can store it in a fridge for several days.
Hair shampoo
It is very simple to use. Just scoop out the gel and rub it into the hair like traditional shampoo and then wash it away.
Hope the above has inspired you to use Aloe Vera much more . We are going to write about Aloe Vera cake and garden fertilizer soon, so watch this space.
Did you know that in Egypt, Aloe vera was referred to as "immortality plant" and native Americans referred to it as "Wand of the Heaven." Aloe vera is so powerful, it is used to cure  certain skin cancers and  now there is a lot of research into its use in the AIDS and cancer fight.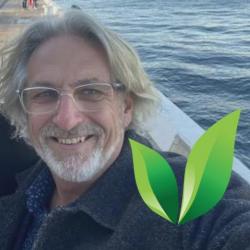 About the author:
Steven McLean
I am an educator and passionate gardener and traveler. Throughout my adult life, gardening has been my passion, therapy, drive and source of purpose. Even as a child I had an intrinsic interest in plants and a desire to understand what makes them grow.
I distinctly remember the moment this began - my family was on one of our regular road trips from Hervey Bay; Australia. We were driving past a field of sugar cane. Dad pulled the car over and we cut a couple of sugar cane stems and brought them home for a treat. To be honest, I didn't really like the taste, but I did want to try and grow it; and that is exactly what I did. It was then that my fascination, interest and passion for gardening and understanding plants began.
Fast forward a few years and I studied biological sciences and began what would be a 36 year career as a Biology educator. From this, I don't only love gardening, but I also love helping others learn about gardening. I am also always looking for new ways to develop my own gardening knowledge. I like to think I am truly a life-long learner.
Fundamental to my beliefs about education is that learning is often best done as a part of a community - learning from others, and helping others to learn. It is this type of community that I hope iCultivate will be for its members - a community of gardeners, keen to share their gardening knowledge and wanting to learn about new ways to garden - a community built on the love of gardening.